---
1 December - World AIDS Day
---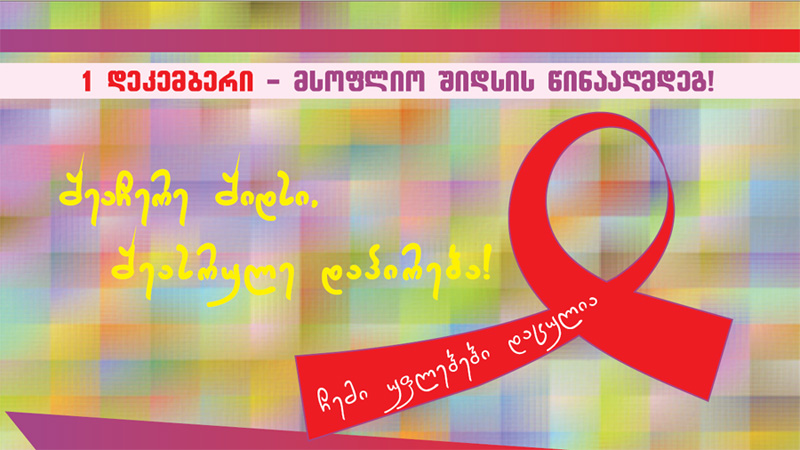 Georgian Country Coordination Mechanism, Ministry of Labor, Health and Social Affairs, World Health Organizations Country Office in Georgia together with Infectious Diseases, AIDS and Clinical Immunology Research Center organize TO THE WORLD AIDS DAY CEREMONY/MEETING in the hotel "SHERATON METEKHI PALACE" conference hall on December 1, 2010.
AGENDA
To THE WORLD AIDS DAY CEREMONY/MEETING
I. PRESS CONFERENCE
Gigi Tsereteli
Irakli Giorgobiani
Otar Toidze
UN Representative
HIV/AIDS situation in Georgia
II. WORKSHOP - "WHO HIV/AIDS NEW STRATEGY"
WHO approaches on HIV/AIDS issues
WHO Global Strategy for HIV/AIDS 2011-2015 years
Short overview of recent international and Georgian guidelines